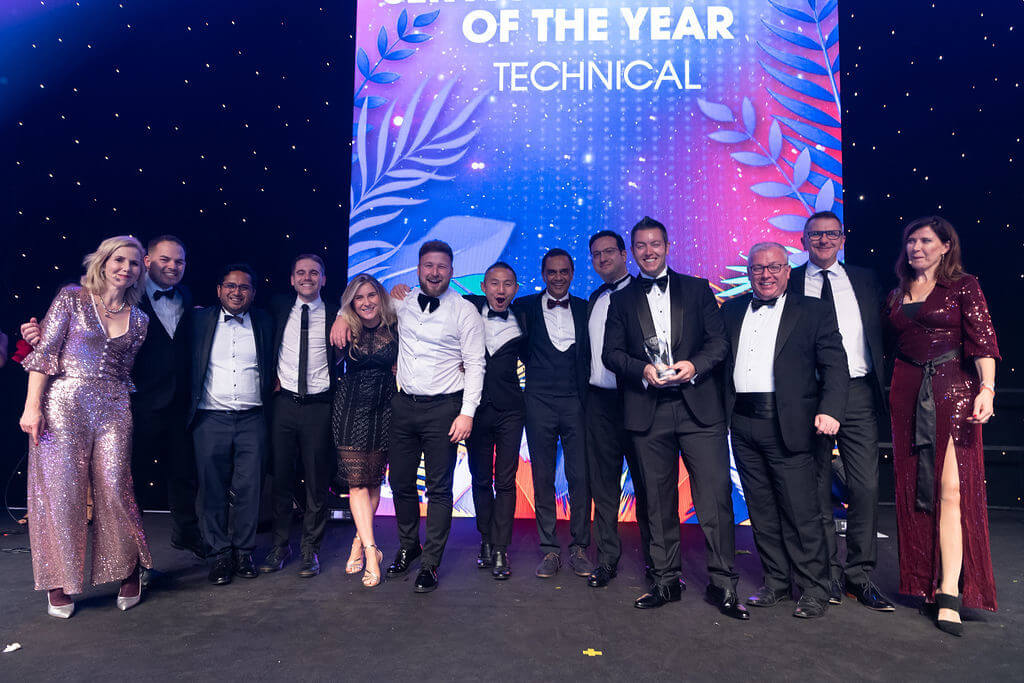 Comms-care has been awarded 'Channel Services Provider of the Year: Technical' for the third year in a row at the CRN Channel Awards 2022.
The CRN Channel Awards running for the 29th year, are the most prestigious awards in the UK IT channel. With hundreds of entries and a rigorous judging process, winning a CRN Channel Award is the highest accolade in the UK channel industry.
Alex Wilmot, Managing Director at Comms-care, said: "To win this award not just once, not just twice, but three times in a row is a prestigious accolade we are extremely proud of. It takes our current tally to x6 winners of this award. We are grateful to CRN UK and the judges for the recognition and to our partners for their ongoing support. And finally, a huge thank you to the whole Comms-care team – to every single person who plays such a crucial part in this outstanding business."
Comms-care's parent company, Ingram Micro, also scooped up two awards – Technology Incubator Award and Best CSR project/initiative.
See the full list of winners here.